Do you have a project we can help you with?

Dear business partners and dear friends,
we would like to present firm ELEKTROSVIT Svatobořice, a.s. tradition Czech manufacturer of electrical lighting units with over a hundred-years tradition.
The original production plant was built by Mr. Jindřich Wiktorin in 1906 near the railway line in the village Svatobořice-Mistřín, about 50km from the city of Brno in the center of South Moravia. Since 1950, the plant was part of Elektrosvit Group. In 1993, the subsidiary was transformed into state-owned joint stock company ELEKTROSVIT Svatobořice, a.s. Since 2002 the shares of the company have been held privately.
Depending on the purpose, we produce light fittings for outdoor lighting of roads, parks and orchards, as well as industrial, interior, special and headlamps. The specialty of our production program is explosion-proof light fittings designed for fire and explosion risk (Ex) areas such as gas-mines, chemical plants, compressor stations, oil and gas extraction and processing, nuclear, thermal and hydropower plants, paint shops, paper mills, mills etc.
The assortment of light fittings, including accessories, is at a high technical level given by a long tradition and constant modernizing.
In addition to the production program of our company, we also offer light sources,
electric lighting poles, booms and other necessary accessories, including adjusting the products according to the customers request, color design or custom-made light fitting production to ensure a complete supply of lighting equipment.
Made on our CNC machinery (lathe, hydraulic press brake HACO, milling machine, boring center); drilling, welding, milling and pressing, powder coating.
Elektrosvit, a.s. strives to meet its customers demands by constantly innovating assortment with the aim of improving technical parameters, increasing reliability, service life, covering and reducing power consumption with simultaneous design improvements and environmental aspects of production. We are involved in the EKO-KOM system, which assures the combined fulfillment of the obligation to take back and recover waste. from packaging (client number EK-F06020595).
The sales department emphasizes meeting of all the customers requirements. Current business activities are oriented primarily on the Czech market through contractual wholesale partners assembly companies engaged in turnkey projects, design offices. Export activities are directed mainly to the Slovak market and to the countries of Central, Eastern and South-Eastern Europe, the EU and the Middle East.
The company is presented at domestic and foreign trade fairs and on regular professional seminars focused on lighting technology. Designers and all business partners are provided free designs for indoor and outdoor lighting. We regulary organize training, provide consultancy in the field of lighting technology.
Any additional information about our company, offered assortment, delivery times, terms of business, rebates, etc. Can be found on the company website www.elektrosvit.cz We invite all interested parties to make contact, whether personal or written. We look forward to further successful cooperation with all our business partners.
ZSSK Pumping station Čierna nad Tisou
megaapple
2019-06-03T10:43:28+02:00
Our customer review
Professional level collaboration

We have bought light fittings 541 33 04 Ex and 511 37 02 Ex for illumination of our factory for production of ammonia. These light fittings are reliable, solid and suitable for Ex areas with non-stop production.
Airport LPH Pragu

24 pcs of explosion-proof discharge light fittings of ELEKTROSVIT were used for illumination of Prague airport LPH – a depot for tank truck pumping. These light fittings due to their solid construction and design fully meet the requirements of the specific place.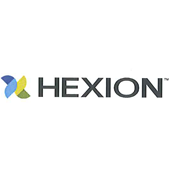 Better visibility!

We used explosion-proof light fittings ORION LED instead of classical discharge illumination in coal bunker. After installation of new LED light fittings in our coal bunker the visibility has considerably increased.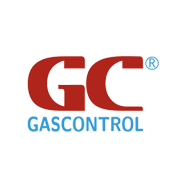 MINEX / Type 5113701

24 pcs of explosion-proof discharge light fittings of ELEKTROSVIT were used for ilumination of Prague airport LPH – a depot for tank truck pumping. These light fittings due to their solid construction and design fully meet the requirements of the specifi place.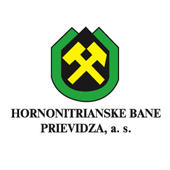 Reference to MINIMINEX LEDs, type 5914001

This type of light fittings we use mainly for illumination of areas, such as coalface, mining, drive of convejor belt in mines with explosion risk of methane.
Important partners
Our important partners are, e.g.:
If you have any questation, please contact us.
We will response to you with pleasure.