Use: Light fitting for the illumination of sports facilities, billboards, building facades and other public areas.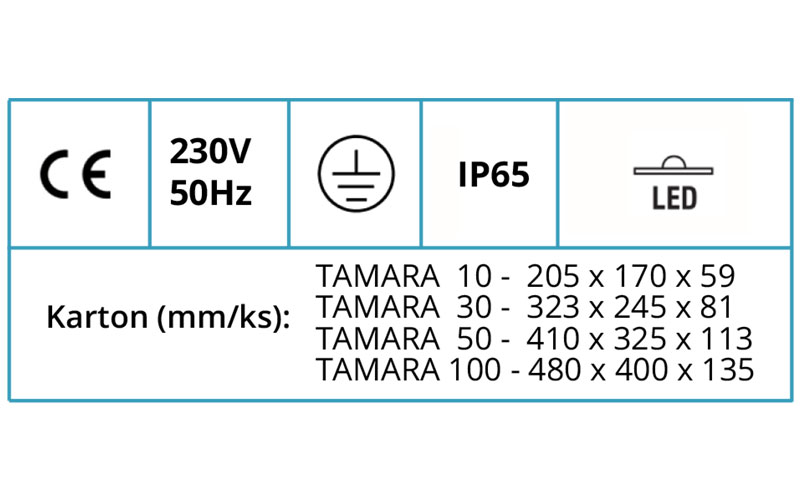 Technical description: The light fitting body is an aluminium casting finished with powder paint. The symmetrical reflector is made of polished aluminium sheet. The optical cover is made of hardened glass. The max. cross-section of the connecting conductors is 2.5 mm2.
Installation: On the ceiling, wall or another solid substrate (structure) ensuring firm connection.
| Type | Power input [W] / Luminous flux [lm] | Colour temperature [K] | Dimensions AxBxC [mm] |
| --- | --- | --- | --- |
| TAMARA LED 10 | 10 / 750 | 4000 | 200 x 165 x 54 |
| TAMARA LED 30 | 30 / 2250 | 4000 | 323 x 241 x 81 |
| TAMARA LED 50 | 50 / 3750 | 4000 | 405 x 319 x 107 |
| TAMARA LED 100 | 100 / 7500 | 4000 | 475 x 395 x 128 |