Use: Light fitting for the illumination of pedestrian zones, parks, orchards and other public areas.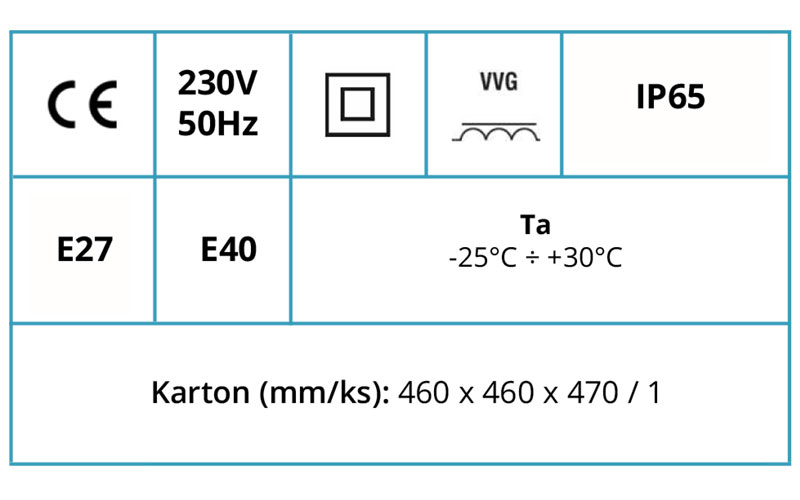 Technical description: The light fitting body is a PC moulding. The optical cover is made up of a prismatic PMMA moulding ø400 mm. The removal base plate with electrical equipment is fixed to the light fitting body by a three-point bayonet. The light fitting is to be fixed to a column shank ø60 mm. The max. cross-section of the connecting conductors is 2.5 mm2.
To order: Prismatic PMMA cover, stainless steel grille.
| Type | Recommended light source [W] | Electronic ballast dimmable | Weight [kg] |
| --- | --- | --- | --- |
| 446 35 50 | High-pressure sodium discharge lamp 50 | - | 3.8 |
| 446 35 70 | High-pressure sodium/halide discharge lamp 70 | - | 4.1 |
| 446 35 73 | High-pressure sodium discharge lamp 70 | Yes | 3.5 |
| 446 35 10 | High-pressure sodium/halide discharge lamp 100 | - | 4.3 |
| 446 35 80 | High-pressure mercury discharge lamp 80 | - | 3.6 |
| 446 35 12 | High-pressure mercury discharge lamp 125 | - | 3.8 |