Use: Light fitting for the illumination of sports facilities, public areas as well as industrial spaces.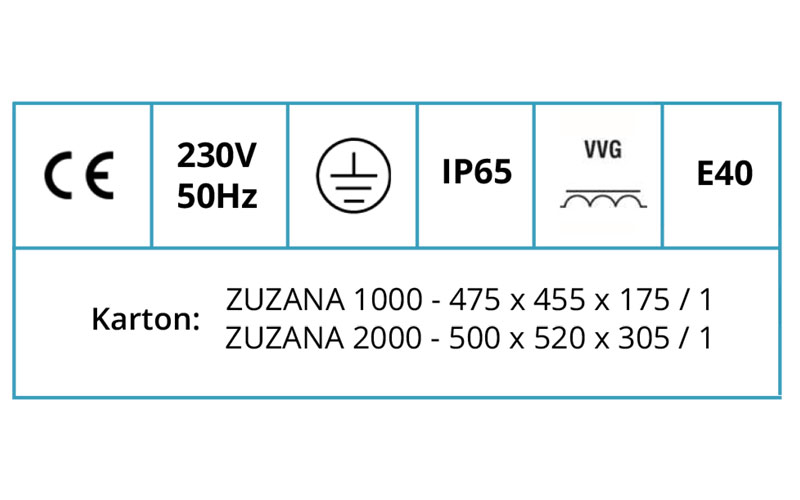 Technical description: The light fitting body is an aluminium casting finished with powder paint. The symmetrical reflector is made of polished aluminium sheet. The optical cover is made of hardened glass.
Installation: On the wall or pole.
Versions: The light fittings are made in a version with an electromagnetic ballast (VVG), for high-pressure halide discharge lamps.
| Type | Recommended light source [W] | Dimensions AxBxCxD [mm] | Socket |
| --- | --- | --- | --- |
| ZUZANA-1000 | High-pressure halide lamp 1000 | 470x450x170x185 | E40 |
| ZUZANA-2000 | High-pressure halide lamp 2000 | 495x515x300x180 | E40 |
| | | | |
| GEAR BOX ZUZANA-1000/2000 | High-pressure halide lamp 1000 / 2000 | 400x265x185x200 | E40 |